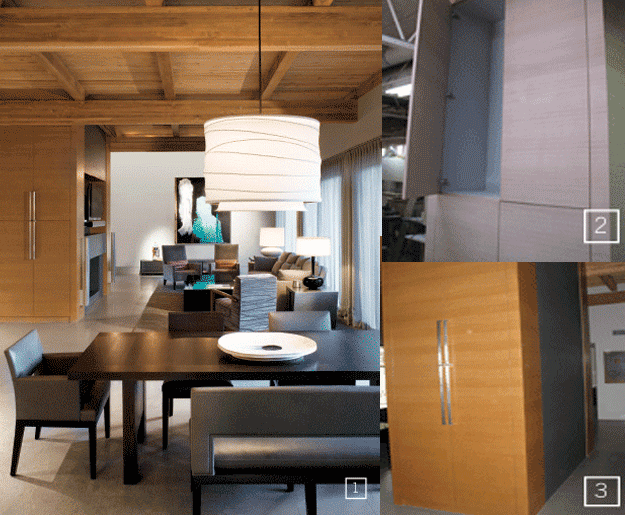 CUSTOM FIREPLACE WALL
The fireplace wall was the vision of John Chonka, architect for the project. Serving as a focal point for the living room and dining room, the wall is not only aesthetically pleasing, but has an important function to divide the space and add necessary storage. The Kueffners executed the design vision beautifully, attending to every detail from the expertly integrated zinc panels to the interior and exterior cabinet finishes.
View of the fireplace wall from the dining room.
One of the fireplace towers during construction in the Kueffner workshop.
View of the fireplace wall from the entry to the home.