Testimonials for the Kueffner Company
...words such as "reliable", "fair", "punctual", "thorough" and "honest" come to mind
The Kueffner Company did an outstanding job of building and installing the extensive amount of cabinetry and woodwork in our new home. When we speak of our project as it involved the Kueffners, we use words such as "reliable", "fair", "punctual", "thorough" and "honest". As Kueffner's business cards state, they deliver European craftsmanship in everything they do.
Our project was a team effort involving the Kueffners from start to finish. Early in the project, Wilhelm and Roland spent time to understand our needs and preferences. They presented options for selection during subsequent conversations. We were never hurried. We talked through ideas until all involved, including our designer, were satisfied. Their attention to detail during construction and installation was simply superb.
The Kueffners are exceptional men, who do exceptional work! We strongly recommend The Kueffner Company for any project, because they get things done correctly, as scheduled, and within budget.
Robert and Lynn T.
...your cabinet work is the best we have seen
We want to say thank you for your wonderful custom cabinet project you did for us. We highly recommend your company. As Brokers in the Scottsdale area, we see many homes, and we can say without reservation that your cabinet work is the best we have seen. In fact, we will be telling our clients and colleagues to call The Kueffner Company, Inc for all of their large or small construction, or remodeling projects."
Jeff and Janice M
...we never hesitate to recommend them
For over 40 years our family has utilized The Kueffner Company in remodelings, repair work, and exquisitely executed cabinetry. The Kueffner craftsmanship in our home is admired by all who see it. Many of our friends have chosen them to do their construction, because they see the quality of their work. Their absolute integrity is a very important reason for their success. We never hesitate to recommend them and are proud to call them our friends.
Karen and Bill C
...interpret what our architect and interior designer wanted
The Kueffner Company Inc. was the general contractor for our 3000 sq ft casita, which was a total remodel, one year in the making. Their team of subs did quality work and were understanding of what we wanted. The Kueffners could also interpret what our architect and interior designers wanted. They are also outstanding cabinet makers. It is everything we wanted and we love living in our home. We highly recommend the Kueffners.
Don and Karen R
... attention to detail is unparalleled
Over the past five years, The Kueffner Company has completed a number of projects in our home. They are very talented and creative craftsmen and their attention to detail is unparalled. We consider their pricing fair and commensurate with the finished project. We have no reservation recommending The Kueffner Company.
Bruce and Ann G
...dependable, honest and reliable
They are dependable, honest and reliable. Their work is beautiful and designed exactly to our specifications. Importantly they always come in at budget.
Jane and Bruce L
Our Philosophy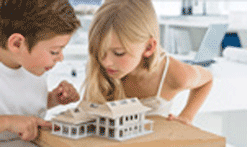 Aware that people live and work in the environments
we create, we strive to deliver the best experience possible.
Hands On Involvement With
Your Project
At the heart of The Kueffner Company's business is the driving desire for excellence. Whether it is a large general contracting job or an entertainment cabinet, the project is treated with the same goal of outstanding craftsmanship. Our superb attention to detail is reflected throughout our work, and we have the same expectations for anyone who works with our projects.
Why choose us?
Better Business Bureau Rating A+.
Hands on involvement with your project
Over 40 years experience
Unlike other contractors & remodelers, we have custom cabinetry capabilities
Meticulous attention to details