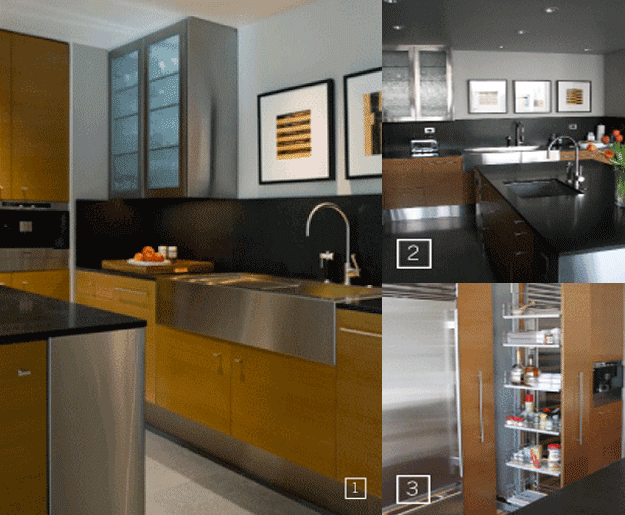 Flexible Kitchen Layout
Walls came down and rooms opened up to completely transform this kitchen from a small, cramped space into a spacious, guest-friendly gathering place.
A large farm-style stainless steel sink accomodates even the largest pots & pans.
The island provides ample storage and an additional sink.
This built-in pantry swivels at the top to allow easy access without blocking the area. The design is another example of the Kueffner ingenuity.